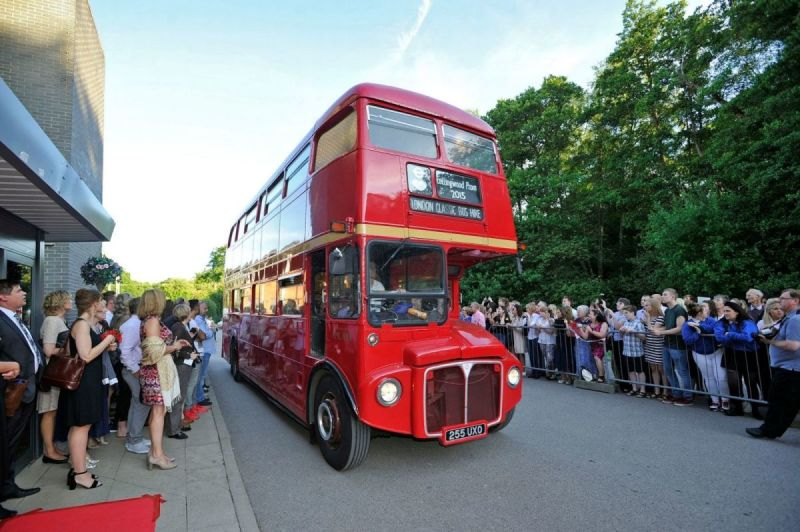 Arrive in Style
Choose from our closed or open top London bus. All our buses have a music system fitted with generic headphone jack connectivity so you can get the party started before you arrive. With more capacity than a limo (up to 72 seats) and a cheaper cost per head, you can ensure you'll all arrive together and return home in style and comfort. Available for one way or return trips in London, Essex and surrounding areas.
If you have specific music you want on our bus, we are more than happy to play this for you, all we need is to plug in your phone or ipod, also if you tell us what music you would like, we are more than happy to put together a play list, which will be playing when either the Routemaster or Open Top Bus arrives to pick you up.
Do you want balloons, streamers, party hats again we can provide whatever you require.
FEATURES:
Music - Speakers on top and bottom decks, meaning you can party where you want.
Seats - With up to 72 seats, spend more time together, with more of your friends.
Style - Retro London bus looks. Stand out from the crowd, arrive in style. A unique way to travel.
Souvenir customised front blinds available as an additional cost.