Having been an operator of vintage routemaster buses and open top buses, for over 15 years, we have completed all and every hire you can think of. We have always loved the chance to provide something different, which many of companies are not too keen on.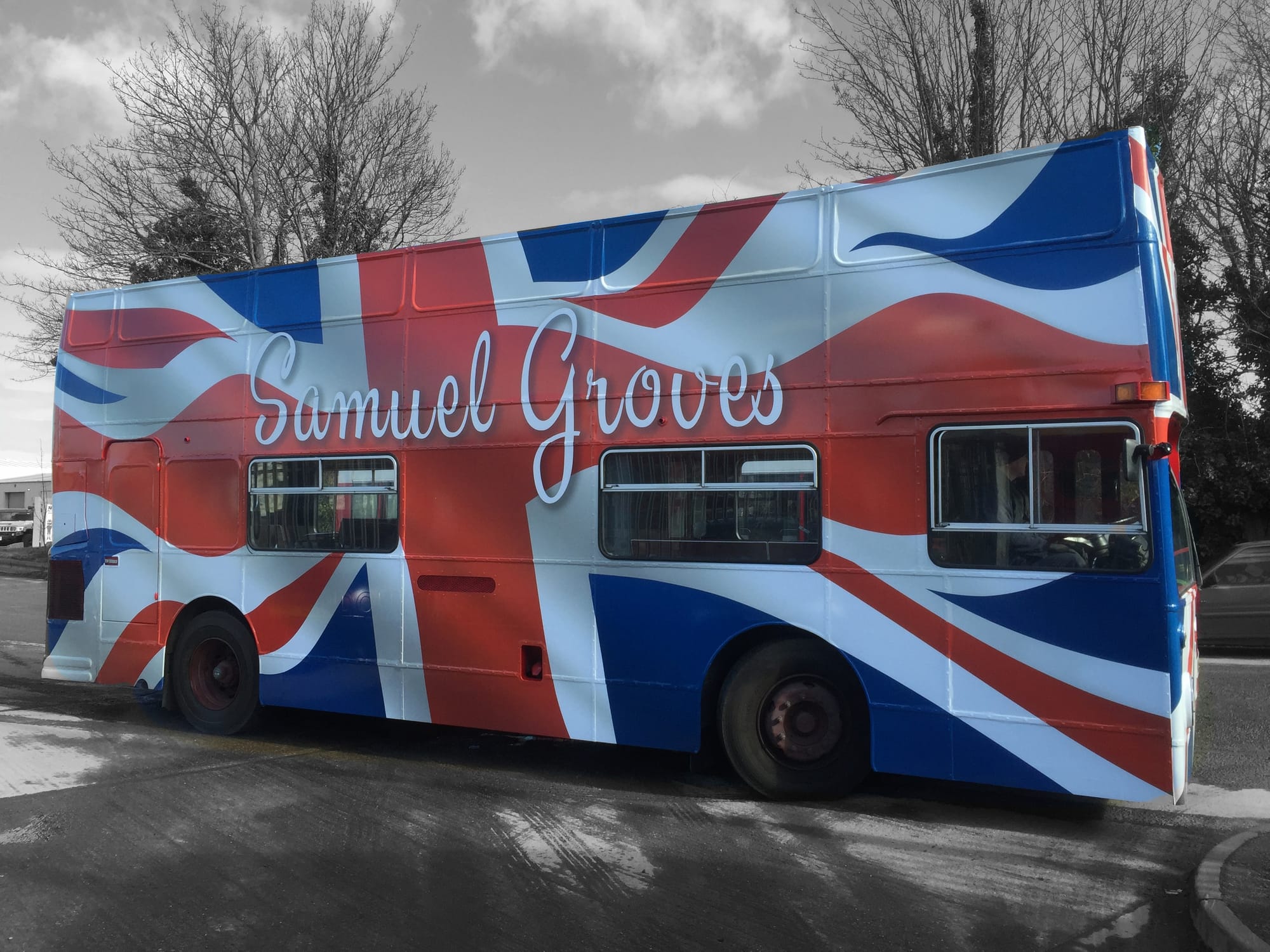 Whether you would like a partial of full vinyl wrap on a bus for promotional reason, or to completely revamp a routemaster bus, for a long term event/tour, then please give us a call or email to see what we can offer.
At Classic London Bus Hire Ltd, we have seen nearly every promotional request you can think off, we have had buses fully wrapped, to just signage put on the bus. Our buses were used everyday for 2 months, to promote the launch of the Range Rover Evoke, we can accommodate whatever your request is, please just ask, or if you are not sure, we would be more than happy to make some suggestions.
Our buses have even been completely re-kitted out inside to make them look like a hotel room, for a big promotion we completed in 2017, so start thinking, how can you promote your business with one of our buses