Wedding Bus Hire
---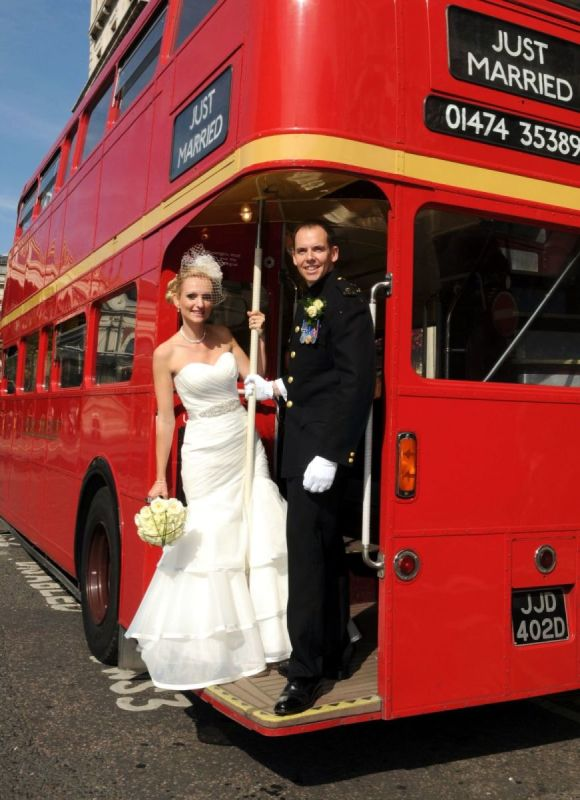 We have been completing wedding bus hire using our Routemaster Buses for nearly 15 years now, and in that time have completed over 3000 weddings, making us very experienced in this field, ensuring that you wedding day is completed professionally and without hitch.


We understand the importance of peoples wedding days, and go that extra mile to ensure that everything runs as smoothly as possible and to provide you with the perfect Wedding Bus. We are always happy to add that little extra touch, and will always go the extra mile, to ensure you have the perfect weeding day. We at London Classic Bus Hire, know your wedding day, is all about the bride, so we aim to enhance your wedding day, and make sure the bride gets all the attention she deserves.

Our Routemaster Buses have all been lovingly restored, to ensure that these look nearly as spectacular as you do on your wedding day. You wont find better restored Routemasters anywhere in the country.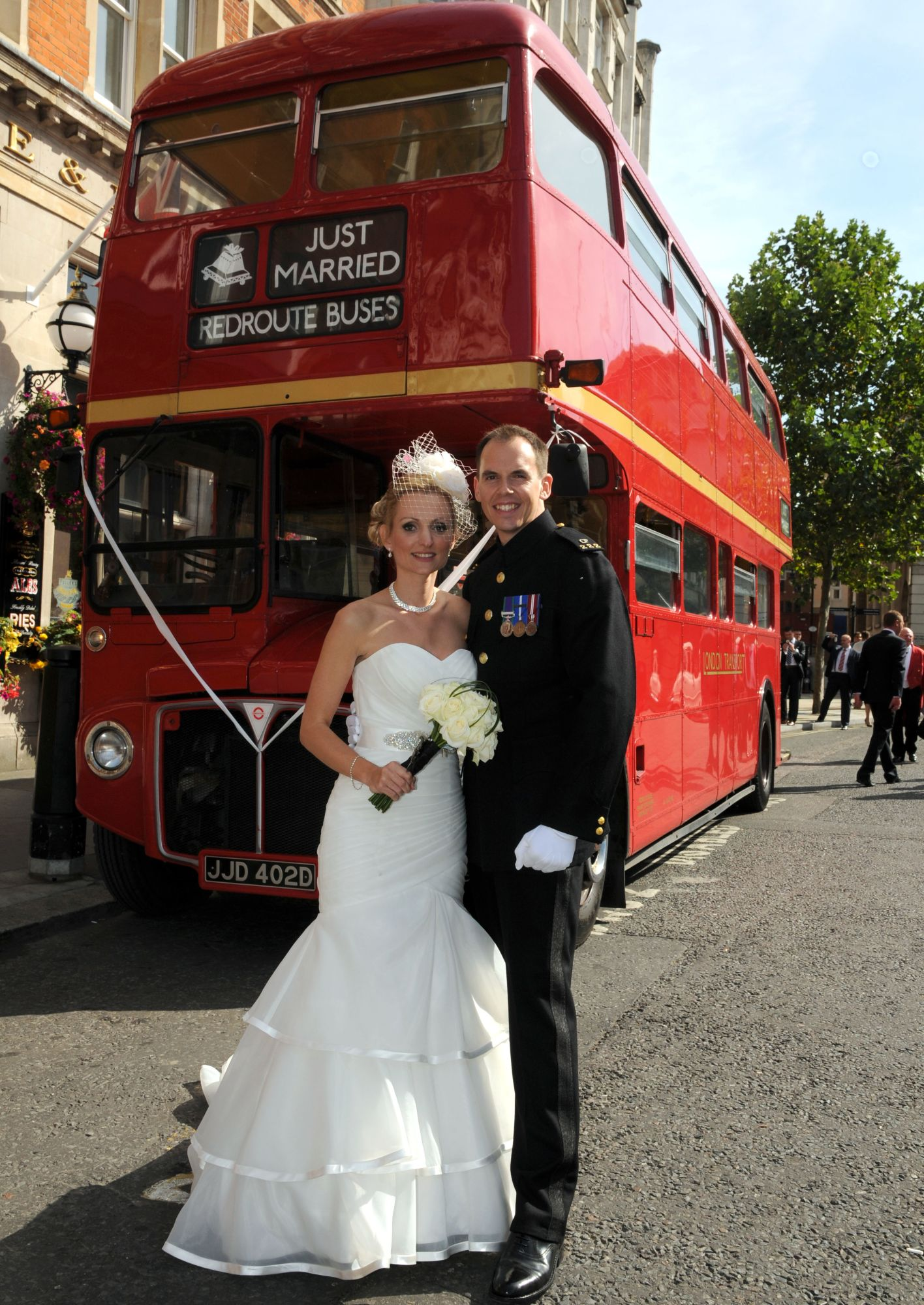 You will also see that our Routemaster wedding buses do not have adverts on the side, unlike some other company's. Our Routemaster buses are designed for your pleasure, and to make your wedding day as special as possible.

Due to the amount of time we have been completing weddings using our Routemaster weddings buses, we have a wealth of experience, and as you can imagine we have been to most venues, and areas. The majority of our weddings are completed in London or Kent, but we have taken our Routemaster Buses as far afield as Cardiff and Leeds to complete weddings for people.

Look at the lovely decorations in one of our wedding buses. We can provide any kind of decorations you require, all you need to do is let us know and we will do the rest.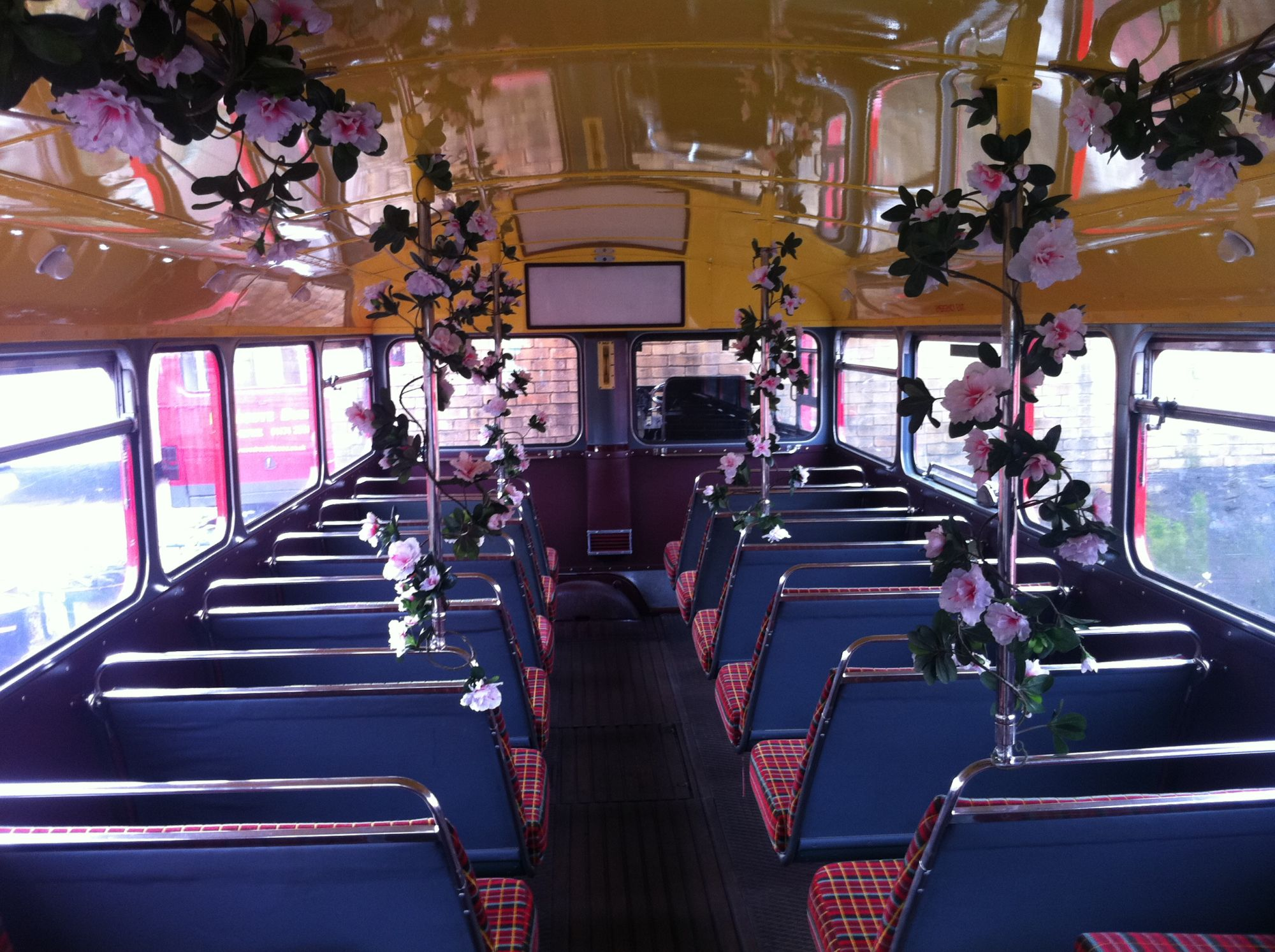 We believe one of our major assets when completing wedding hire is understanding what the customer wants. We offer a range of extras, to make your hire exactly as you want it. These range from, personalised blinds, decorations, drinks packages, and personalised tickets. These come alongside a blind for your occasion and a ribbon on the front of our Wedding Bus, which we provide for all weddings free of charge.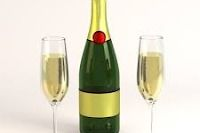 Extras
We offer a range of extras for your wedding day, please see below.
Personalised Blind - £45.00
Interior Decorations - £50.00
Personalised Tickets - £1.00 each (minimum order £50.00)
Blue Badge Guide - For London Tour - POA
Bubbly - £5.00 per glass
We can provide any other drinks you require, please let us know what you would like and we can provide a quote. You are more than welcome to bring your own drinks. If you decide to do this, there is a one off £25.00 corkage fee, we also ask that you use plastic flutes, and provide black sacks to clear up any items.
Treat yourself, to a Routemaster Wedding Bus, and let yourself and your guests travel in style.